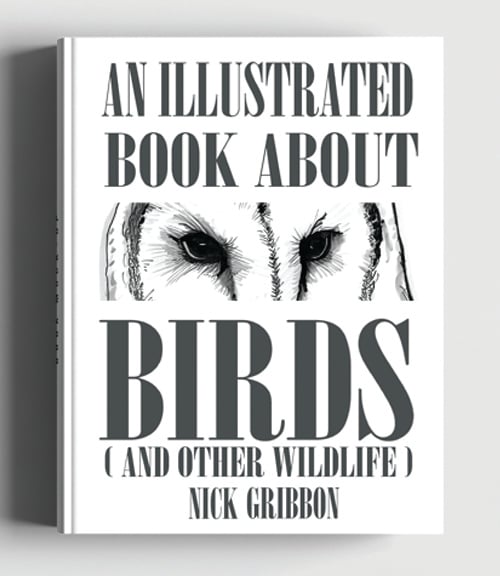 An Illustrated Book About Birds (And Other Wildlife) Hardback
AVAILABLE NOW.
Over 100 pages of hand drawn wildlife illustrations by BA Hnrs Illustrator Nick Gribbon.
The illustrations in the book include drawings of owls, garden birds, foxes, squirrels, and other wildlife.
These hardback books can be bought Signed, Sketched and Signed, and also with a piece of the original book artwork.
The sketches are done inside the book. See pics for examples.
The original art pages are A5 size and are hand drawn sketches used for the images in the book.