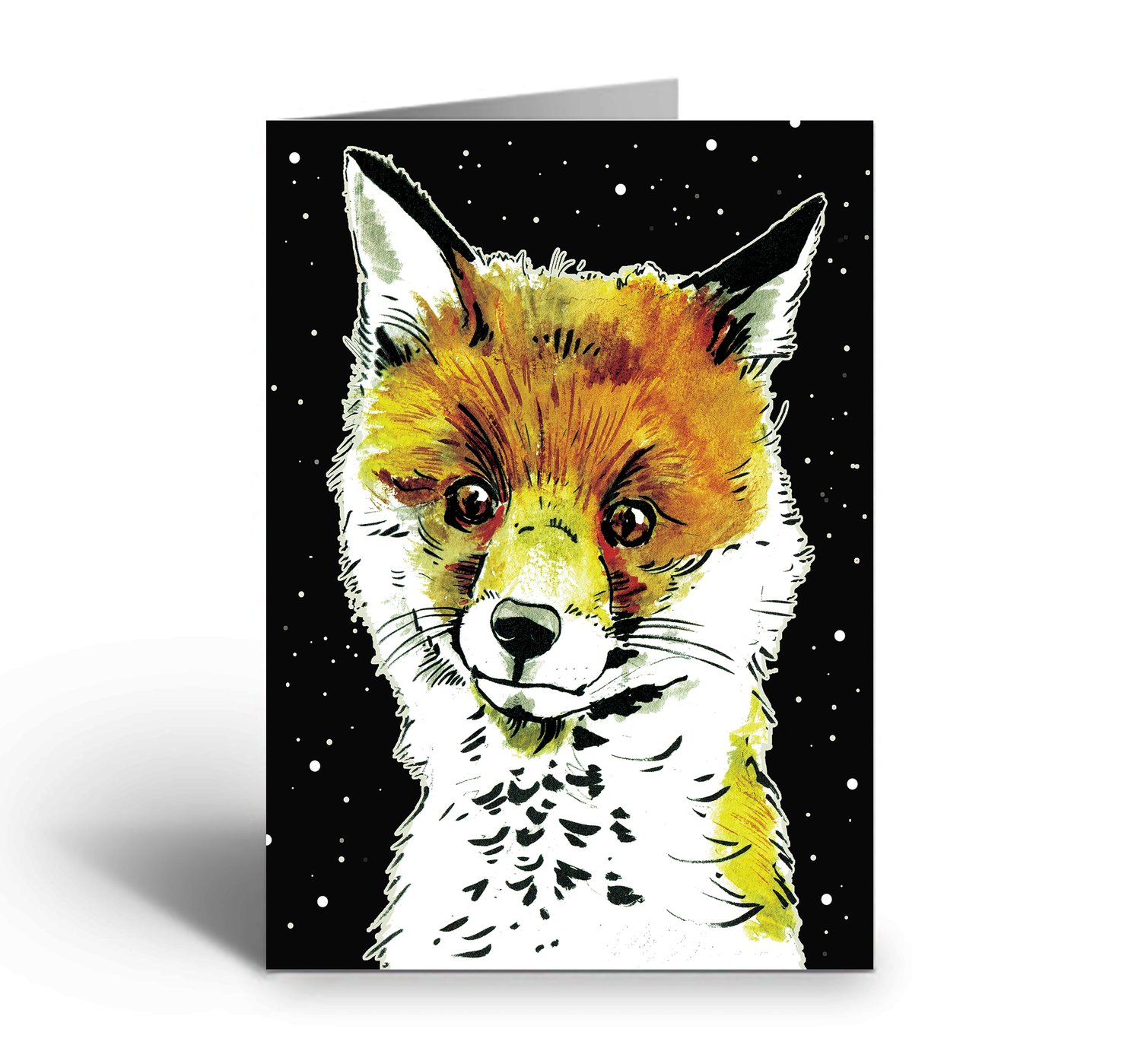 Fox Cub At Night art greetings card
Fox Cub At Night hand drawn art greetings card.
Greetings Card is C6 size and comes with envelope.
Blank inside.
All cards are hand made, and digitally printed.
Posted to you 1st Class.
About the artist...
Hi, I am Nick, I have a BA Hnrs Illustration Degree and I hand draw all my art. I have self published three books of my art. I am a Lucasfilm approved artist where I work for Topps, Upper deck, and Rittenhouse Archives drawing Official sketch card trading cards.